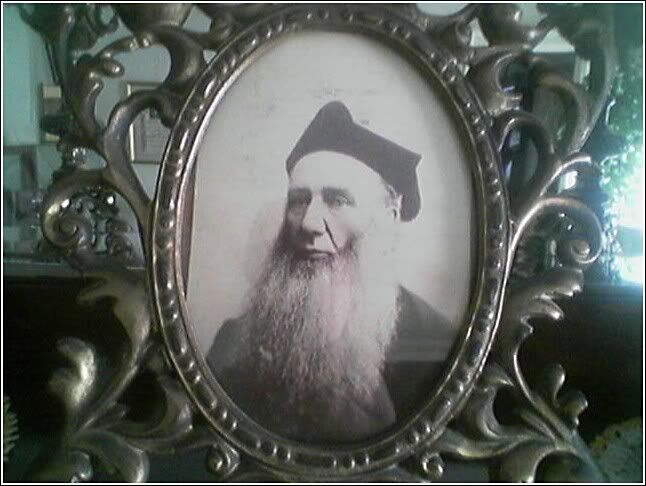 I recently had opportunity and reason to visit the chapel of St. Anthony of Padua, a little church in Troy Hill. It was built in the late 19th century by a rich and eccentric priest named Suitbert Mollinger, pictured above.
There is a knowlegeable nun who hangs around there and is happy to tell you about the place, although she is not great about answering questions, possibly because she is hard of hearing, possibly because she does not care to hear. It is difficult to tell.
In any case, the reason you might be inclined to stop by there to hear what Sister Margaret has to say is because Father Mollinger spent his vast fortune to bring an incredibly varied collection of bits of dead people in gold and crystal boxes into one place (and also to build himself the most opulent rectory I have ever seen: Sister Margaret might show you that too if you ask nicely).
Yup, relics: they aren't just for the middle ages any more. There are over five thousand of them, of different varieties, from a whole skeleton to skulls to bits of bone to threads of cloth. Also, a sliver of the true cross or two.
They used to say that there were enough bits of the true cross to build Noah's Ark: the church long ago explained that the power of Christ multiplied them, so the salvation could be spread around most effectively. The medeval church was excellent at these sorts of non-intuitive theological explanations: they also outlawed gambling because it forced God to make trivial decisions. This only applied to things like dice and cards, of course: gambling on sports would be just fine, as I always tell my bookie.
Apparently Fr. Mollinger used to use a combination of the relics and some sort of patent medicine that he cooked up in the rectory to cure all variety of invalids and cripples. You can even stop in across the street at the Mollinger Museum and check out some of the crutches the decrippleized left behind, alongside a photocopy of a newspaper ad for the hirsute padre's healing concoction.
Father Mollinger died during one of his "healing services" (Sister Margaret's words), proving, I suppose, there was a limit to his healing prowess.
The chapel is open to visits from both the faithful and the curious on Tuesdays and Thursdays.