Remember Propel Pittsburgh?

Some months ago Mayor Ravenstahl, seen here instituting middle school dance rules by which female members of his administration must stand on one side of the room and males on the other to prevent cootie contamination, made "retention of youth top priority." In so doing he "announced the formation of the Propel Pittsburgh Commission," which would allow Pittsburghers under 35 to sit in a room together with the Mayor. It would be kind of like Tequila Willie's, but without the music.


I applied. Between the announcement and the deadline for applications there were seventeen days, which seemed like a pretty long time to me. I still have not received my badge, so I called up the Mayor's office to see if my application had been misplaced.
"No, we're still in the process of selection," Diana told me. Diana is Neil Parham's secretary. Parham has the title "Youth Policy Manager" and is reputed to exist, although he didn't show up for work today and appears nowhere I can find on the city's website.
Diana tells me that the commission members will be selected sometime next month, and the first meeting will, they hope, take place in August. That is, at best we will finally see this group sit down together four months after it was made "top priority."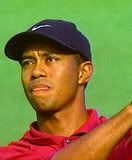 If that is the standard by which the Mayor and Neil Parham judge speed of work, I suppose it is not really that surprising that they predicted it would take seventeen days to fill out a one-page form. I shouldn't judge, though. After all, the Mayor has been very busy with his other duties.
On the up-side, I actually got an answer from someone in the Mayor's office. After their refusal to talk to me about contraception in February and March and apparent total ignorance of the Mayor's tax abatement plan (I talked to nearly a dozen people in both the government and Luke's campaign in April trying to get a hold of it, and none of them even seemed to know that there was such a thing) I was beginning to worry that they had something against me. I can't imagine why.