Appeals forever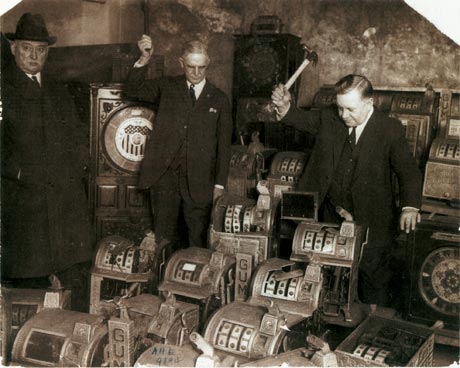 The Post-Gazette:
The Steelers and the Pirates today filed an appeal with the state Supreme Court challenging the decision by the city planning commission to approve the master plan for the proposed North Shore casino.
… … …
Under law, the appeal goes directly to the state Supreme Court as a means of expediting the litigation. Casino developer Don Barden is still awaiting word from the court as to whether he will retain the casino license after appeals by the two losing bidders.


It has bothered me from the beginning of this casino thing, back when Governor Rendell first ran for office, that no one seems to want to ask whether we want to be the kind of place that supports fleecing people for their money. It is all about the tax money and the supposed benefits to the community, which worked so well in Atlantic City, seen here enjoying gambling-based prosperity.


There is no question that fleecing people is the aim of these, and all, casinos. In this case the argument was made that West Virginia is making money from this, New Jersey is making money, why shouldn't we? I would argue that we shouldn't because it is a betrayal of the spirit of community to rob our most vulnerable neighbors to fill our government coffers. Others might say that people who don't realize that slot machines are designed to empty their wallets at a very steady rate deserve what they get.
Now it seems to be too late to have that discussion. What we can hope for, and what I do hope, is that these appeals in the courts might delay the opening of this monstrosity indefinitely.