Updates from the Igloo
Pens won tonight, exciting stuff.  Also, I just found out that CMU has created a service inside the Mellon Arena called Yinz Cam.  If you have a WiFi phone, you can get a signal that shows different cams, including one of the bench, penalty box or overhead.  The service is in beta testing, so only 200 people can be watching at once, and they warn that the signal is aimed primarily at the club level seats, but should reach everywhere inside.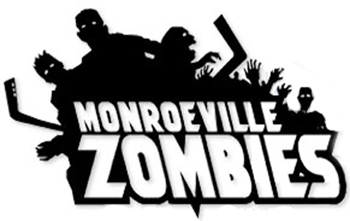 I'm hoping to see a game next month, and I'll certainly try it out.  At that game I'm planning on wearing the Monroeville Zombies jersey which arrived at my door today.  Of course I wouldn't have a normal jersey.  And besides, it's still Pittsburgh, just in an obscure and undead way!